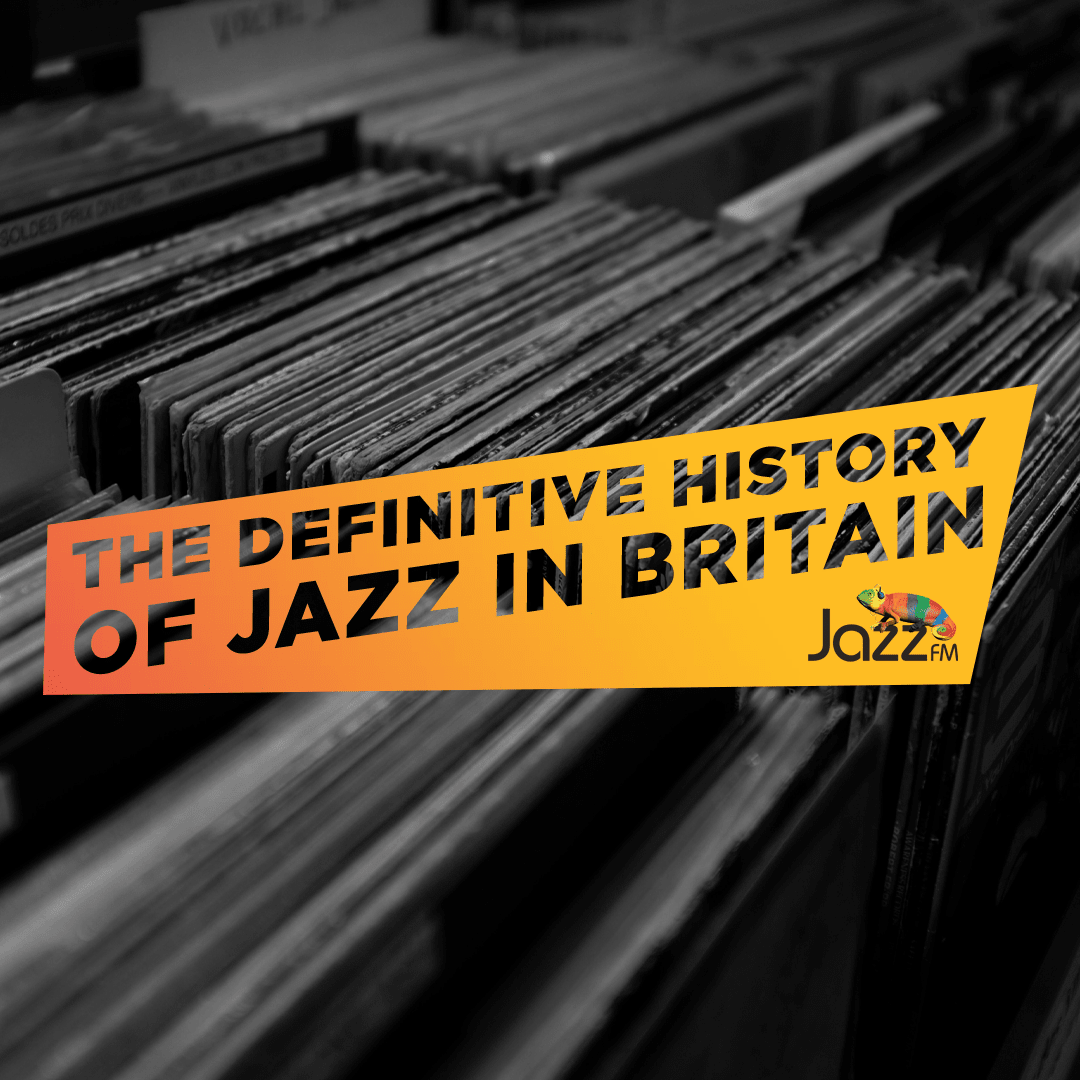 Late last year, I was surprised and very flattered to be contacted by a producer from Manchester-based radio station Jazz FM, who invited me to contribute a spoken interview to a new documentary series, ambitiously titled 'The Definitive History Of Jazz In Britain'. It transpired that I'd been recommended for this gig by Dr. Catherine Tackley, a jazz musician, historian and professor of music at Liverpool University with whom I've crossed paths on a couple of projects and have been corresponding occasionally with for several years. Dr. Tackley has already written the defining book on this subject ('The Evolution Of Jazz In Britain, 1880-1935' – which of course has long had pride of place on the DITT Bibliography page!) under her maiden name, back in 2009. To be nominated by such an authority and given the opportunity to give my own twopence-worth on the arrival of Jazz on these shores was a great honour.
Presented by the well-known journalist and broadcaster Clive Myrie, the first episode of the series (dealing primarily with the late 1910s and early 20s) débuted on Sunday 4th April 2021, and at the time of writing can be streamed from the Jazz FM webiste via their 'listen again' player:
https://planetradio.co.uk/jazz-fm/player/158147190/
At the same time, the British magazine JAZZwise ran an article heralding the first episode of the new series. JAZZwise is a respected organ of the music press that primarily deals with modern, even 'up-to-the-minute' jazz (whatever the hell that is) and is certainly one I never expected to see my own name in the pages of, at least since I dedicated myself solely to older styles around a decade ago.
https://www.jazzwise.com/news/article/jazz-fm-presents-the-definitive-history-of-jazz-in-britain-series-hosted-by-clive-myrie
Needless to say, the subject of pioneering jazz drummers visiting Britain came up frequently in my interview. Some of the early Heroes discussed in Episode 1 included Louis A. Mitchell, Tony Sbarbaro and our very own Gordon Stretton. Records were also played which featured the drumming of Charles Johnson of the Versatile Four, Harry Pollard of Ciro's Club Orchestra and Martin 'Whitey' Higley of the New York Havana Band, as well as local dance-band boys Laurie Huntingdon, Alec Cripps and Ronnie Gubertini. In my interview I did also briefly touch on the visits of top American drummers like the Georgians' Chauncey Morehouse to London during the early 20s, but these must have ended up on the cutting-room floor, alas.